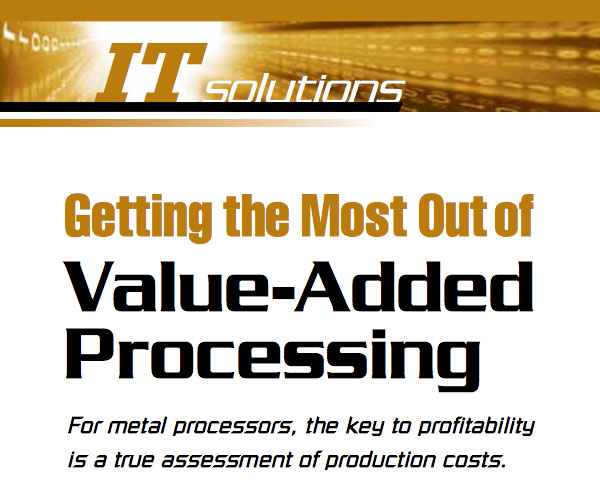 We are pleased to have been featured in Metal Center News magazine as part of the IT Solutions special summer issue.
---
IT Solutions, Summer 2013 – Globalization is affecting every market, including metals distribution, as companies strive to adjust to it, protect against it and take advantage of it. Competition among providers of value-added services continues to intensify. To compete without compromising profitability, more companies are turning to the latest job-costing software.
For a processor to ensure that the services it provides are profitable, it must first know its true cost. Today's ERP systems offer job-costing functionality that eliminates much of the guesswork. They track the actual time needed for each job, supply data to analyze which jobs and which machines are profitable, provide machine operator accountability, and offer valuable statistics for quoting prices and delivery dates. … Download the full article here.