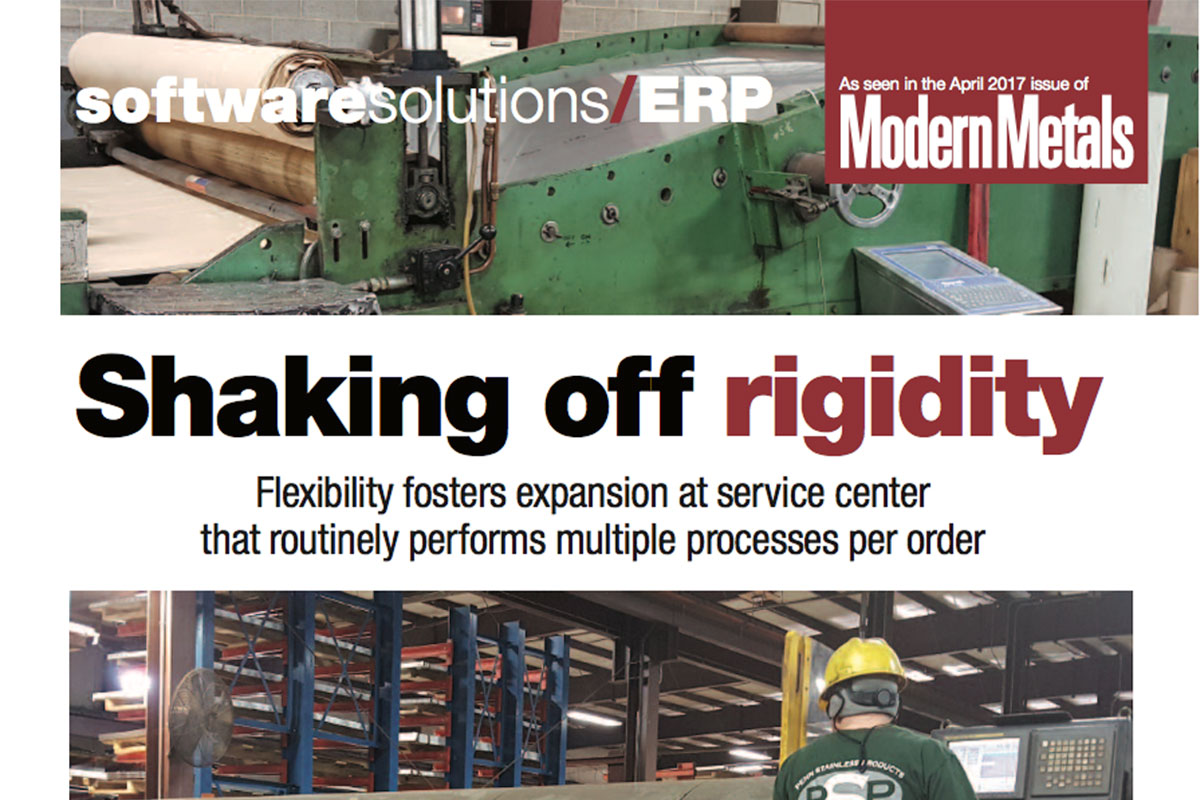 We are pleased to have been featured in Modern Metals magazine as part of the software solution/ERP for Penn Stainless Products in Quakertown, Pennsylvania.
---
Modern Metals, April 2017 – Penn Stainless Products in Quakertown, Pennsylvania, found it had outgrown its current software platform, it sought out changes. "We looked at the new platform offerings from our provider at the time and it did not fit our needs," says General Manager Dave Harris. "The software was too rigid. We were locked in a box and we found that in order to adjust to their software, we would have to move in a direction that wasn't built for us." The programming was more suited to a metals production facility rather than for a full-line stainless steel distributor, he says.
Instead of battling what Harris anticipated would become "tremendous implementation issues," Penn Stainless hired a consultant to review and sort out its best software options. "We started with 45 to 50 companies and weeded it down to half a dozen," recalls Harris. 4GL was invited to come give a presentation. "Other systems we had looked at were so rigid you couldn't get around anything," Harris continues. "When 4GL did their demonstration, they showed us they could give us what we needed." … Download the full article here.