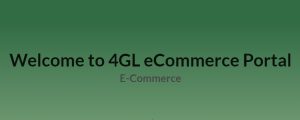 In an effort to improve customer service it has been estimated that 60% of businesses will implement Customer Service Portals over the next 12-18 months. We are happy to announce that 4GL Solutions has launched our own Customer Portal program for our customers.
Our Customer Portal has been designed to significantly reduce the number of calls our customers receive for information within Steel Manager III, i.e. invoices, quotes, MTRs (Test Reports), PODs (Proof of Delivery) etc. Our Customer Portal provides your customers access to pertinent information independently, without tying up your staff, resulting in significantly lower costs, increased customer service and staff can focus on what is truly important, selling and servicing your customers.
Totally Secure
Individual contacts within your customer with Portal access will have a user login and password which will be validated by SM3 before access is granted.


Customizable Views
You will have the option of limiting user access, only allowing customized visibility. You decide on how much or little your customer can view, if you don't want them to request a quote – that function can be restricted as can each individual module.
Two Program Options
The Customer Portal Program has two available options, the eCommerce Module and the Administration Module.
eCommerce Module
Create Quote
Our eCommerce module allows your customers to request a quote by selecting the branch of your company, the product and grade from easy drop-down menus. Customers can also create their favorite products so when they login the products they typically order will be displayed.
Shopping Cart
Adding the products to a Shopping Cart and hitting submit will result in a quote being returned for the items selected. The quote can then be converted to an order by the customer.
When a quote is generated through the portal the quote will appear in the sales persons Quote Follow-up screen.
Administration Module
Your customers can easily access the following information without having any staff being involved;
Quote History
Customers can view their quote history and details of Open Quotes. They can Email the quote to themselves, modify the quote and convert the quote to an order assuming you have allowed this function. Customers can also easily Email their salesperson by clicking on the sales-persons initials.
Open Orders
The portal provides your customers with the ability to view open orders and their current status (picking, shipped, delivered etc.) They will also be able to view their past orders.
Users will have the ability to view / open a sales order PDF
Proof of Delivery
Customers can view and Email themselves the signed POD's (Proof of Delivery).
Invoice Inquiry
Customers can view invoices and Email the invoice to themselves.
Mill Certifications (MTRs)
MTRs for orders can be viewed, and Emailed to themselves.
Savings Can Be Dramatic
If you calculate the amount of time your staff is spending in non-productive activities such as looking up MTRs, Invoices, Quotes etc for customers it can be considerable. Assuming only 5 staff are interacting with customers for a total of only 30 minutes per day, that amounts to 2.5 hours per day or over 650 hours per year. Depending upon the average salary of an employee that can total $15,000 – $20,000 or more in costs related to non-productive activities per year, every year.
In summary, 4GL Solutions Customer Portal will help to reduce customer service cost, improve staff productivity, increase traffic to your website, increase sales and improve your Customer Service.