About 4GL Solutions
4GL Solutions is a leading provider of customized ERP metal center software, specifically designed for the metals industry. We're as much about steel as we are about software.
Founded in 1984, 4GL Solutions is a family owned company and one of the leading sources for customized ERP software, Steel Manager III (SM3). The management team brings to the table more than 75 years of programming experience, specific to the metals industry. We are dramatically expanding our customer base, with Steel Manager III installed for customers throughout Canada, the United States and Internationally.
Steel Manager III (SM3), is a completely integrated ERP solution designed exclusively for the metals industry. SM3 provides complete functionality in the areas of Inventory Management, Purchasing, Sales, Inside & Outside Processing, Linear Nesting, Plate Nesting Integration, Kasto Long Products Retrieval Integration, Barcoding, MTR Retrieval, Shipping, Integrated Accounting, extensive Reporting, and much more.
The flexibility of SM3 makes it an ideal solution for all metal service centers, whether you are a general line distributor, or focus on pipe & tube, valves & fittings, bar, plate, flat rolled products, perforated and expanded metals, mesh, wire rope, specialty steel, structural steel, or any other metal type. 4GL Solutions is a family business committed to customer service, in business for decades, and understand the fact that it is our customer's that ultimately sign our pay checks.
In addition to high quality ERP metal center software 4GL Solutions also offers custom programming, staff training in a range of venues, data migration services, hardware supply and configuration, and technical services.
The flexibility of the Steel Manager III metal center software system and our in depth knowledge of the steel and metal industry give us unique capabilities to efficiently tailor the system to exceed our customers expectations. 4GL Solutions is focused on your individual requirements, disciplined in our approach, and positioned for flawless execution.
For more information about Steel Manager III from 4GL Solutions, please call 905-640-6727 or email us at info@4glsol.com
"Our mission is to consistently exceed our customers expectations by providing outstanding Metal Center software functionality and to back that up with our commitment to industry leading customer service and support."
A Few of Our Customers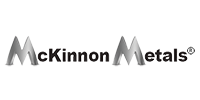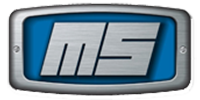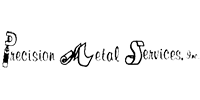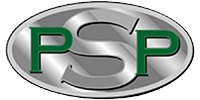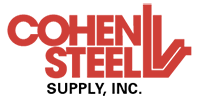 We're always looking for talented people who have a passion for their work. To apply for a current job opening, or to be considered for a possible future position, please submit a cover letter along with your resume to info@4glsol.com.
We regret that we cannot respond to every inquiry, but we will keep your resume on file.